Fellow VW California owners might recognise the following; you're always looking for extra space in the Cali. We choose, holeheartedly to travel and camp in a small campervan, because the small size has many advantages. That does however also mean that every smart idea to maximize space, is very welcome. I found a nice example on the German VW forums: a rack above the kitchen. Very useful for all those times that you find yourself wondering where to leave all the random stuff you tend to be holding. You could buy a kitchen rack that's being sold commercially for around 165 euro's. But for around 65 euro's you can easily make one yourself, like I did.
First I made a model in Sketchup. You can download it here and use it for yourself.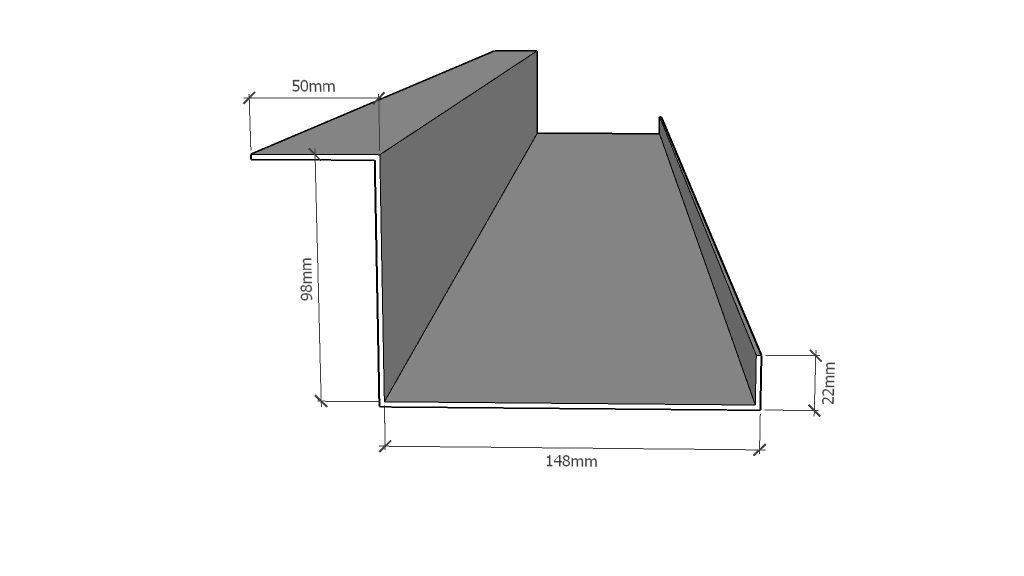 You can take my model (or even the picure of the model) and supply it to an aluminiumshop of your choosing. They will make it to size for you. I chose these guys: www.aluminiumopmaat.nl.
I used 2mm thick adonised aluminium. This makes sure the rack is strong enough and doesn't scratch easily. To prevent any contents from sliding, I glued anti-slip matting to the bottom of the rack.
Attaching the rack
The rack is designed so that a flat part of 5 cm sticks out. This part rests on the ledge above the kitchen ,that the upstairs bed rests on as well. In my VW T5 California GP this works out perfectly. Another option would be to use screws or pop rivets. I used two strips of Tesa Powerbond which works great. Just make sure you choose a method that is safe while driving.
Cost
In total I spend 64 euro and 15 cents. Including shipping costs of the aluminium.